Testimonials and reviews:
Leap of Faith with Mike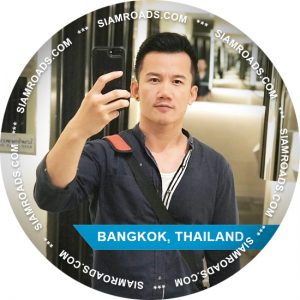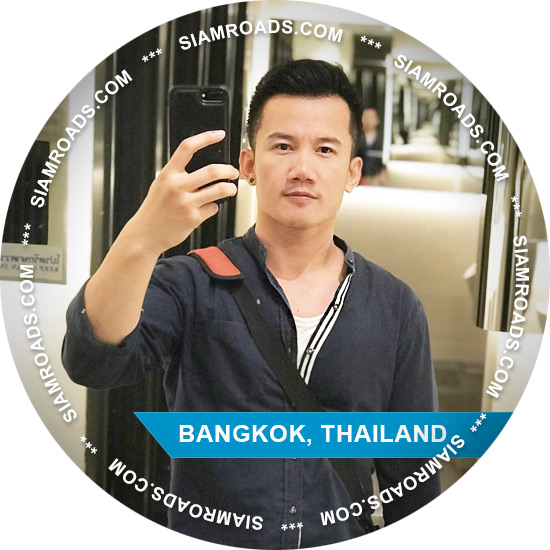 I am a solo traveller who had a full day/night tour with Mike which to me, was the highlight of my trip.
Mike is an incredible asset to this company. He is not only a guide/companion, but someone that fully embodies what Thailand symbolizes (Land of Smiles). Whether you want a very structured tour or just explore key/specific areas, he goes above and beyond what a guide does. Constantly in contact throughout and up to start of tour, he makes it seem like not a tour at all. I had muay thai boxer shorts I needed to get for a friend which he helped me obtain with good quality and price. I had an incredibly fun trip with many memories I will remember forever. He even challenged me as a person(in a good way!) which helped gauge what interests to see during tour.
What makes trips and memories unforgettable is through the people you meet along the way.
Mike, I wish you all the best in everything you do. Already looking forward to the next time with new memories (Will make it happen yea? =D)
Cheers and keep in touch!
5 March, 2020
Matt
Memorable day in Hanoi with David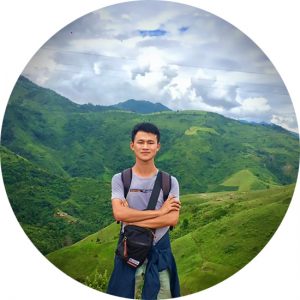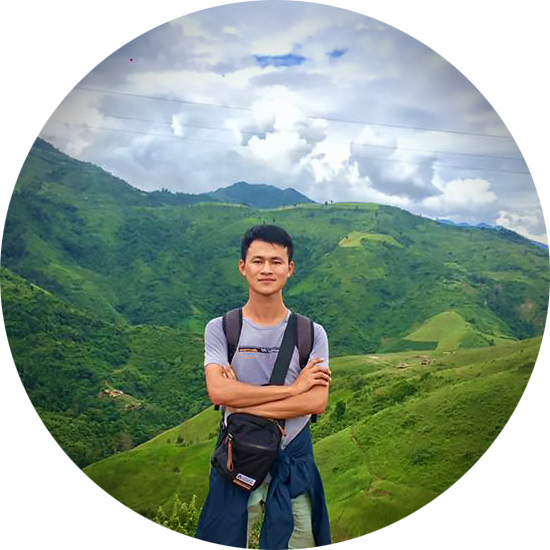 David organised a full day and evening tour of Hanoi and his skillful organisation made it a memorable day and evening.Thanks
From the fascinating history of Hanoi over several centuries, mixing with the locals over lunch, exploring the city further, early evening meal with folklore music, Bamboo show at the theater and then relaxing at the BINH MINH JAZZ CLUB.
David has a pleasant personality and is fluent in English.
Again thank you David
G.T Sydney
29 January, 2020
George Torrent
Mac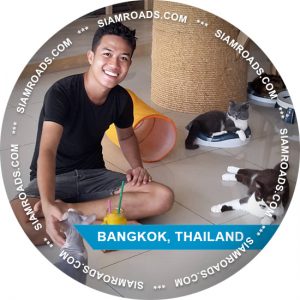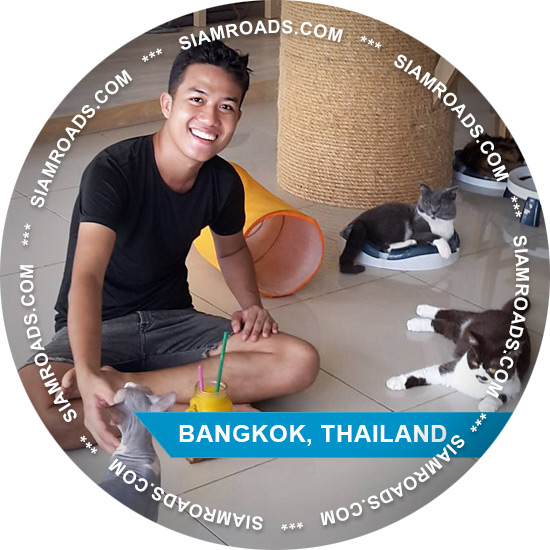 ==[It]==
Ho avuto il piacere di avere Mac come guida. Un ragazzo molto educato gentile e bravo nel suo lavoro.
Mi ha fatto vedere zone di BKK che non conoscevo e la sera mi ha fatto conoscere la vita notturna.
È stato un vero piacere trascorrere del tempo con lui
==[En]==
I had the pleasure of having Mac as a guide. A very polite guy who is kind and good at his job.
He showed me areas of BKK that I didn't know and introduced me to the night life in the evening.
It was a real pleasure to spend time with him
26 January, 2020
Antonio
One-of-a-kind Tour Guide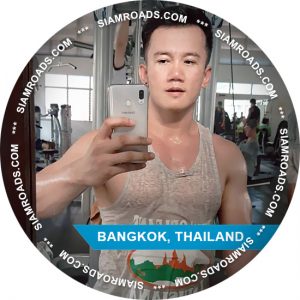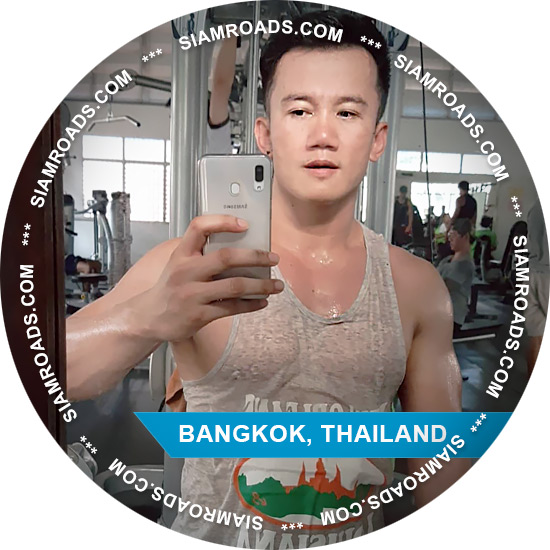 It isn't enough to say Mike is great because he's more than a typical guide. He has a unique perspective that helps you see things a little differently. If you know what you want to see he'll get you there. And if you've run out of ideas you can trust him to come up with something that won't disappoint. He's very intelligent, funny, laid-back, and talented. In no time you'll feel like you're traveling with a friend instead of a tour guide. He's able to make everything seem easy. As a solo traveler that was especially appreciated. Thanks for a great trip Mike!
26 January, 2020
Ted M
A Great Day & Night in Bangkok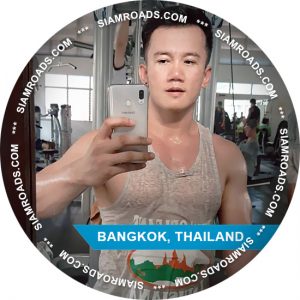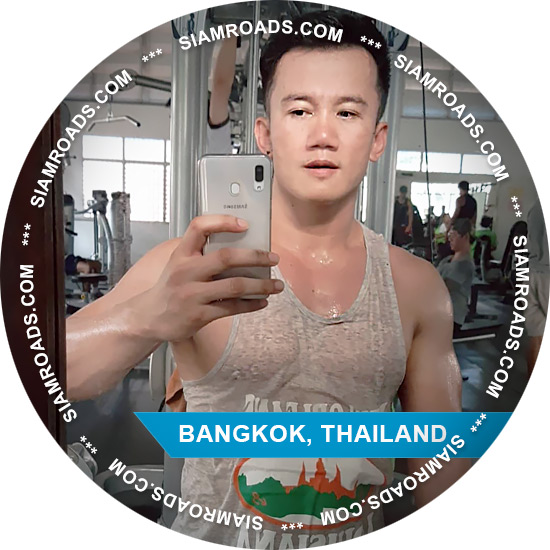 I spent a full day (daytime and evening) with Mike. He was quick to determine what my interests were, and made suggestions that were unusual and interesting – for instance, suggesting tourist attractions that I might not have known about. I needed to do some very specific shopping for some hard-to-find items, and he managed to find them – I never would have found them without his help. He was fun and engaging, and it felt like spending a day with a friend. I can't recommend him more highly.
15 January, 2020
Chip
Mike was excellent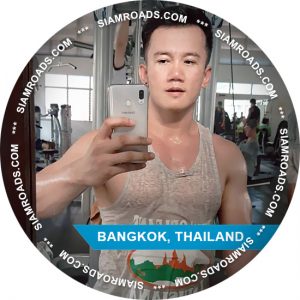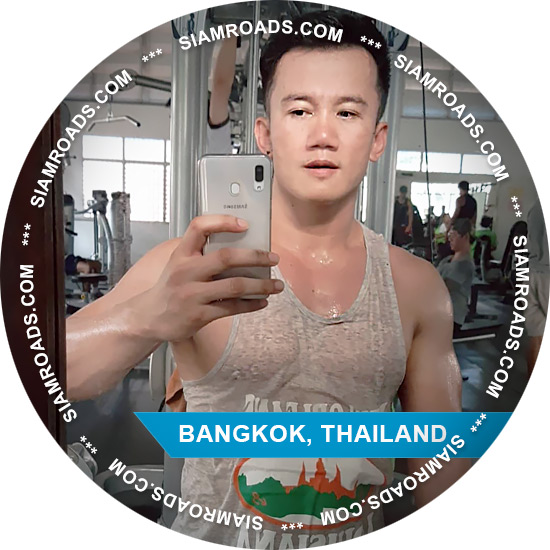 Mike was the BEST! Great company, knowledgeable, easy companion for two days – I wish I had booked him for all of them!
10 January, 2020
DJ
Esso was terrific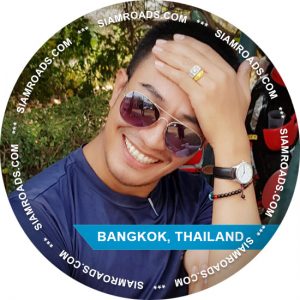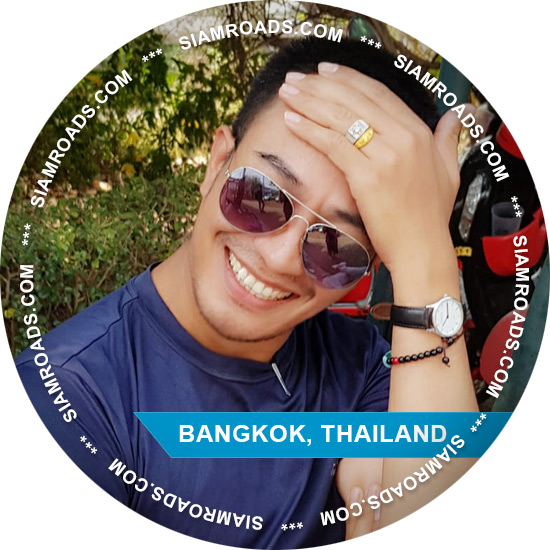 Esso looked after me for two days and was good in communicating beforehand, prompt on arrival and attentive throughout – from ensuring I crossed the road safely, to trying local delicacies, getting tickets for trains, boats and entry tickets. He was very enjoyable and easy company. We went to the River Kwai area on day one but apart from stating I wanted to go there by train I left the rest of the details to him and had a great day visiting temples, the dragon cave, experiencing Buddhist culture. Day 2 we went to Ko Kret island by boat. Highly recommended. He was happy to let me sit in the shade and snooze a while next to the water and took me to corners of the island I would not have found on my own. ESSO! A great guide.
5 January, 2020
David Jensen
Fantastic guide and great fun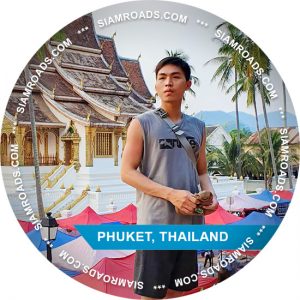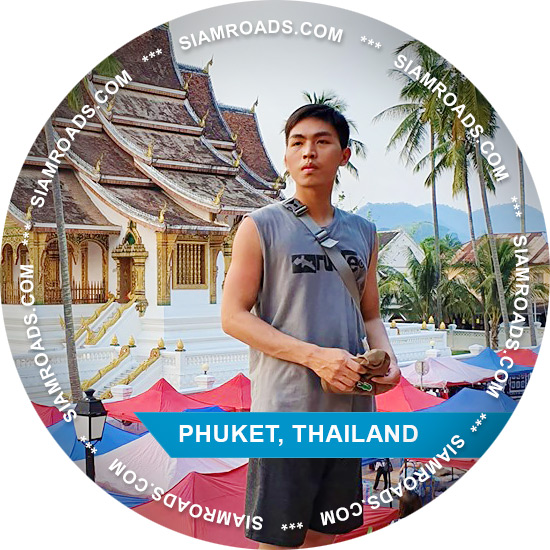 Tie in Phuket is a super nice guy. I was interested to find quieter beaches which he took me too and he got good deals on the travel.
I was also keen to get some good local food. Tie showed me several places. We ate in a couple of nice restaurants that were great prices. He also walked me round to point out places for drinks, night clubs and the restaurants that are super popular for other nights.
Tie is great fun and made my stay far more interesting and I learnt a lot about Thai customs 😀👍🏻. Highly recommended.
3 January, 2020
Mr K
1st timer and returning visitor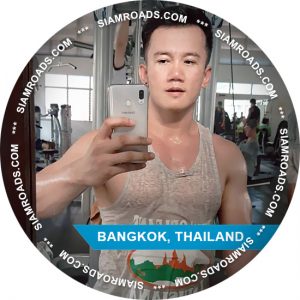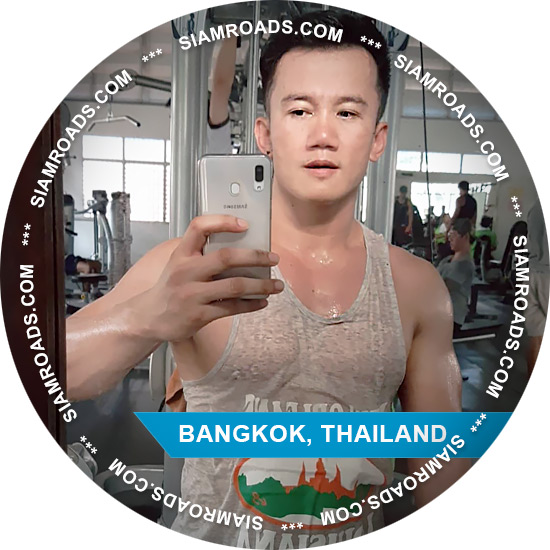 Mike was a very friendly, fun, and amazing tour guide that was able to entertain both a first time tourist to Bangkok and a visitor that's been a few times. He was very easy to coordinate and schedule with even with short notice. That's a power beyond the reach of some people lol. Aside from being good at directions and public transit, he was very good at getting us other means of travel like Grab and boats! He got me a boat to myself at the floating market and we avoided the line! He's very personable and great to have while shopping. He helped find what I wanted even when I was vague. He also provided the right amount of encouragement to let me just enjoy my time as a tourist. I did a few things that I would've been too shy to do or to scared to eat but Mike helped me out of my shell. With Mike, we were able to enjoy our time in Bangkok because of his able guidance and sincere desire for his clients to enjoy the city!
2 January, 2020
Jose and Scott
Thailand Bithday visit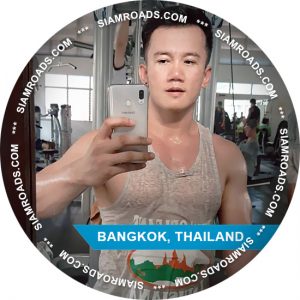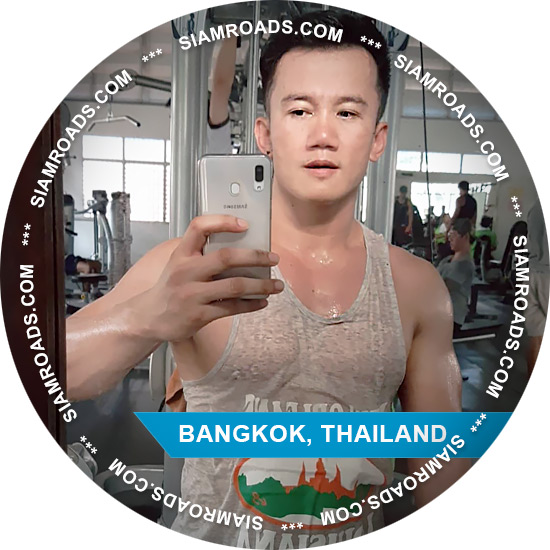 Just returned home (United States) from my visit to Bangkok, Thailand and HAD to send a shout out to Mike for his hospitality. Mike was a GREAT tour guide. The only thing I hated is that I didn't book him for our entire stay in Bangkok. My friends kept asking for him everyday. He made sure everyone felt safe and he made you feel more like a friend than a visitor or stranger. I recommend Mike to anyone visiting Bangkok and need his services. Nice meeting you man. Now I have a friend in Thailand..lol
12 November, 2019
Ron
Phuket visit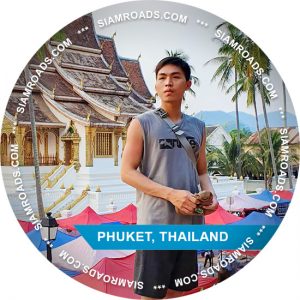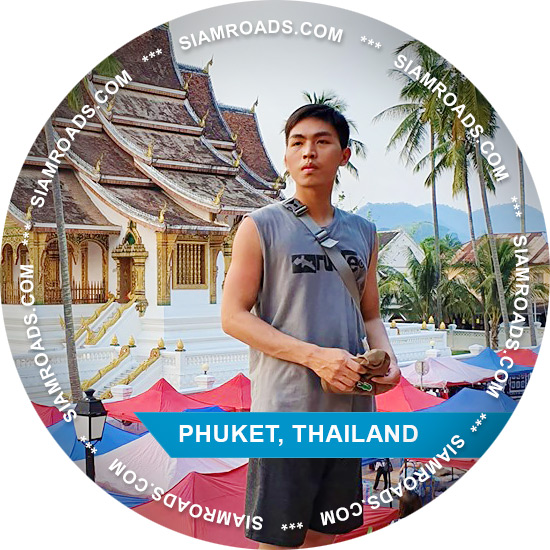 Just returned home (United States) from my visit to Phuket,Thailand and HAD to send a shout out to Tie for his hospitality. Tie was a good tour guide. We definitely needed his services to communicate with some of the the locals. Nice meeting you man. Now I have a friend in Phuket.
12 November, 2019
Ron
Mike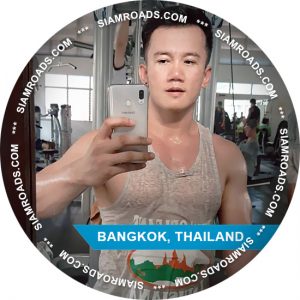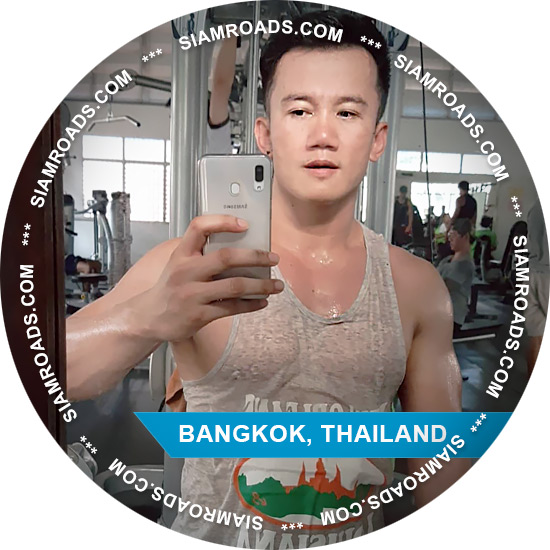 Mike was a brilliant guide for my first day in Bangkok. He provided me with an excellent introduction to the main sights of the city.
Mike is an interesting, highly intelligent and, above all, fun guy to be with. The conversation flowed, we covered many subjects. He was genuine, kind, attentive and I enjoyed his company just as much as the sightseeing. Thanks Mike, you're the best.
Andy
8 November, 2019
Andy
Best is the best!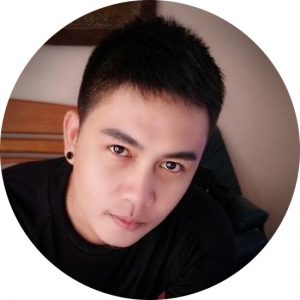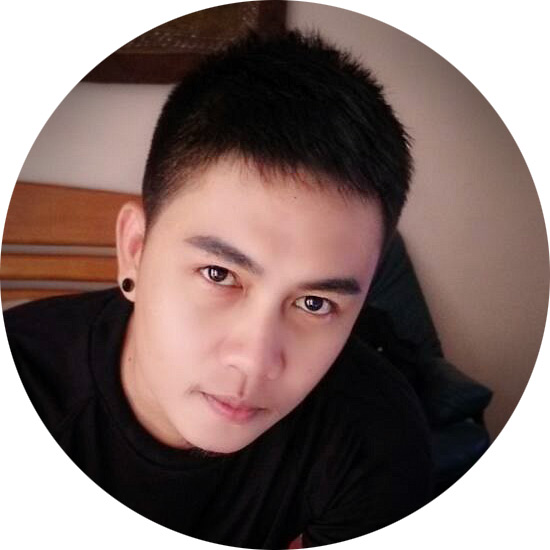 I'm back in USA now and reflecting on my time in Thailand and the Siam Roads guides I booked during my 3 week stay. Top of mind is my time with Best the young guide in Pattaya who was a wonderful companion and made my stay an enjoyable experience.
Although Best may be the least experienced guide you have by time on the job, he has the intuitive sense for what the client wants that a much more experienced guide develops over time. It's my hope that you or some other person associated with Siam Roads will mentor Best so he can reach his full potential. Please relay to Best "job well done" and wishing him success in the future. If comments from this email can be used as a testimonial feel free to use.
1 November, 2019
Best, Pattaya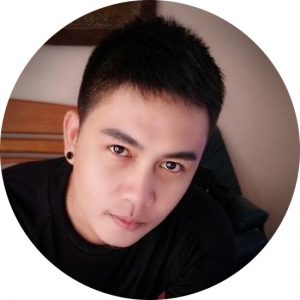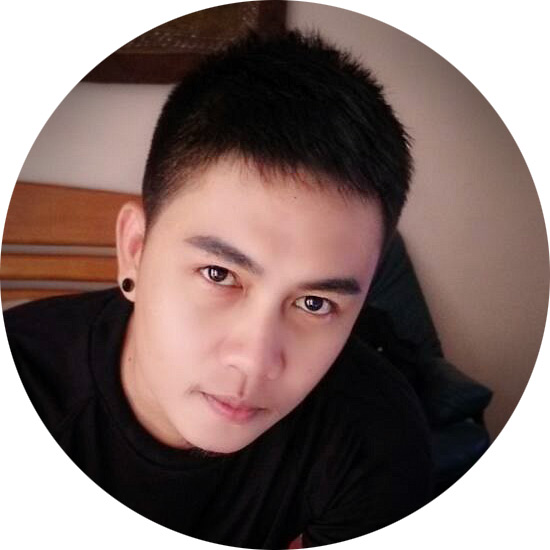 Hello,
I would like to submit a review of my tour with Best on 19 September 2019.
I was contacted by Best shortly after booking on siamroads website. Best was eager to find out what I would like to see and do. I really wasn't sure so he suggested several options for me. I was in Pattaya for several days before the tour and Best kept checking on me to make sure I was ok. This was so nice because this was my 1st time in Thailand. During the tour he was very helpful, dealing with any arrangements with taxi, food and pretty much everything. Best is very professional and polite. A real pleasure to be with. Explained so much to me about culture and gay life in Thailand, which is exactly what I wanted. Always looking out for my safety especially walking around the crazy traffic. Even after the tour he kept in contact to make sure I got where I wanted to go when I was leaving Pattaya.
I highly recommend Best for tour guide. Thank you Best for such a memorable trip, I will never forget 😁.
Michael
Toronto, Canada
23 September, 2019
Michael
Thank you Mac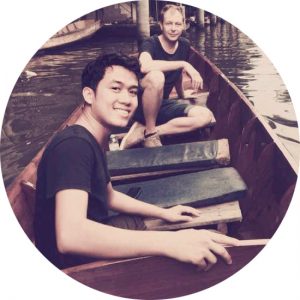 Mac was our guide for two days, and it was the best move that we ever made. Thanks to Mac we had such an insight into the history and culture of Thailand. He is passionate and enthusiastic about his job and takes great pride in his work. He is also super caring and polite, making sure that his clients experience local customs and cuisine. His help with transport and ticketing was super, we could not have dome this without him. He can be highly recommended, and a huge thank you from us both.
23 February, 2019
John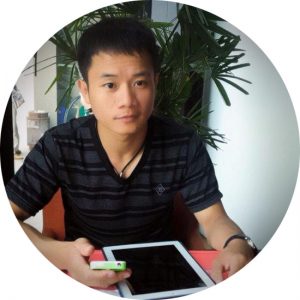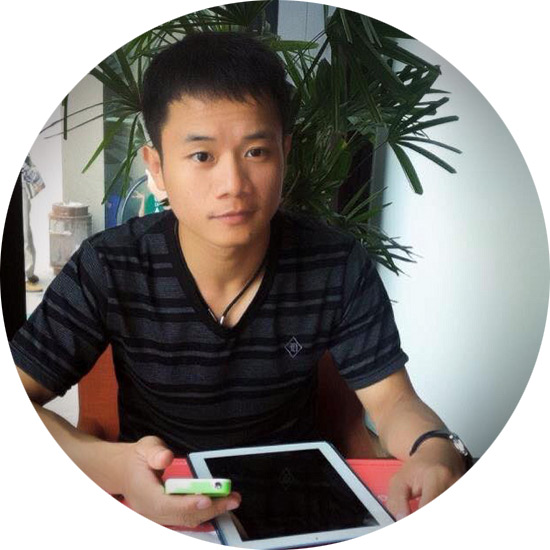 I can't say enough good things about my tour with Woody on Christmas Day 2018! Woody is one of the best guides I have had on trips abroad, he is very polite and personable. I found it interesting to chat with him for the day and he had very good insights on the culture and is very familiar with the area. He made many great suggestions of things that I should not miss for the remainder of the week and all were spot on. The full day/night tour was the best thing that I did during my visit to Chiang Mai and feel that I would have missed out on allot of great things to see and do without talking to him for the day. I will certainly be booking him again on my next visit. Thanks again for such a wonderful day!
22 January, 2019
Gordon
wonderful tour with mac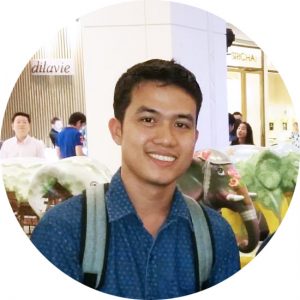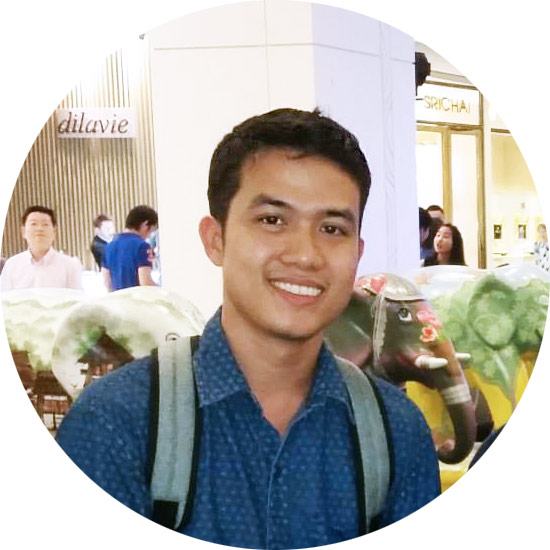 i was interested in seeing a museum and chinatown… Ya and Mac were very informative and offered me different options for a day trip…Mac picked me up at my hotel on time. he was attentive, knew to answer all questions i had. his english was good. i enjoyed the tour a lot and can recommend Mac :-).thank you for a wonderful day!
20 November, 2018
Tal
Mac was outstanding!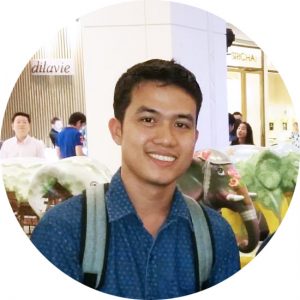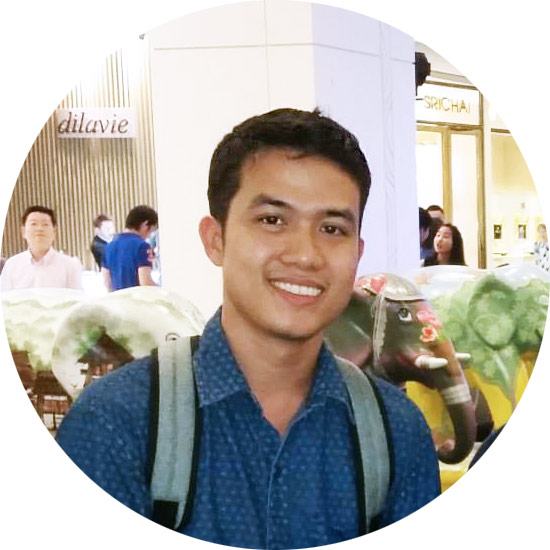 This was my first time in Asia, so I decided to get a tour guide because I wasn't sure what to expect. I'm happy I did! Not only did we do touristy things, but Mac completely submerged me into his culture. He showed me where the locals hang out, all the hotspots. Mac is completely knowledgeable about all the landmarks and sites. He knows where all the deals are if you are looking to buy things. It paid for itself with the amount of money we saved in cab fare alone. I'm glad I got meet Mac and I can't wait to go back! The people are wonderful, the food is amazing, and overall I made a friend!!!
26 September, 2017
David Rubio
Kop-khun-krub, Khun Ya.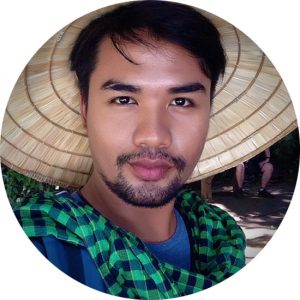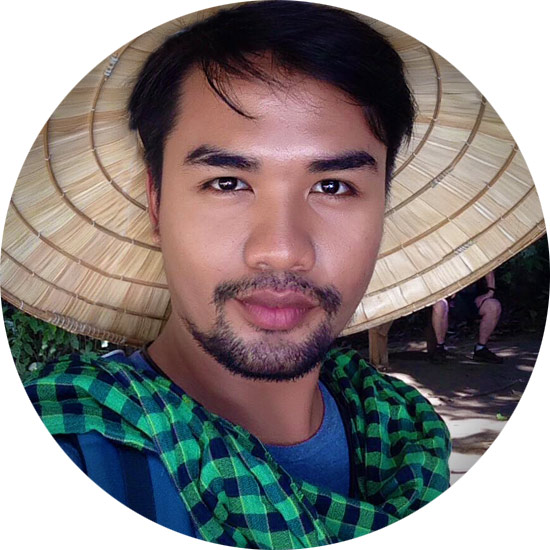 My 1st trip to Bangkok was made very enjoyable, comfortable and memorable by tour guide Khun Ya. He is very knowledgeable in the history of Bangkok! Ya asked me beforehand what type of experience I want in Bangkok (cultural, social, historical, etc.) and he arranged the proper itinerary that suited my want & budget. I got to see some places not listed in "must see and must do" from the internet, so I get to experience Bangkok in the most personal and intimate way without the "time pressure" of the usual tour. He was very professional in dealing with me. I highly recommend Khun Ya as a personal tour guide for your "best" experience of the place.
29 September, 2016
Jude, Manila
Mac is the greatest!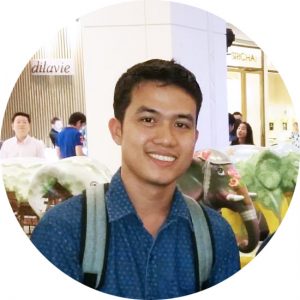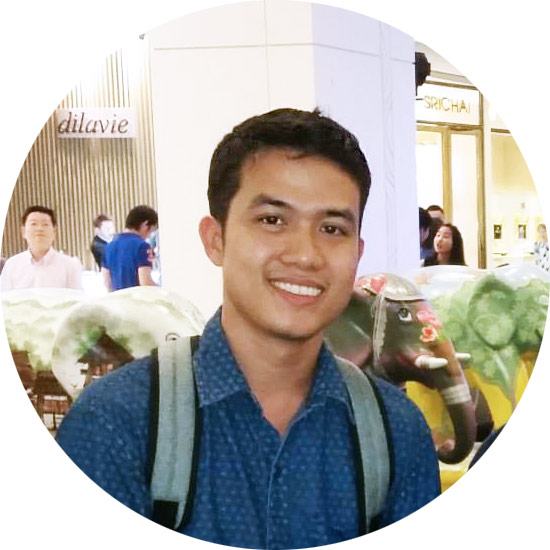 Mac is a wonderful, knowledgeable, endearing guide. He was very professional and did everything to make our stay in Bangkok a truly memorable one. My partner and I are very lucky to have found him. I certainly recommend him to anyone who wants to get an insider's glimpse of Bangkok. Mac is also very good at eliminating many of Bangkok's hassles through his attention to detail and willingness to do his utmost. Also a special thanks to Ya who not only introduced us to Mac but was also a veritable goldmine of information throughout our trip through Thailand. I very much hope I will have an opportunity to use their services again and unconditionally recommend them to you.
2 September, 2016
John and Marc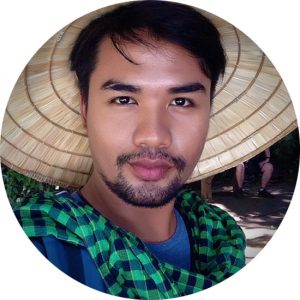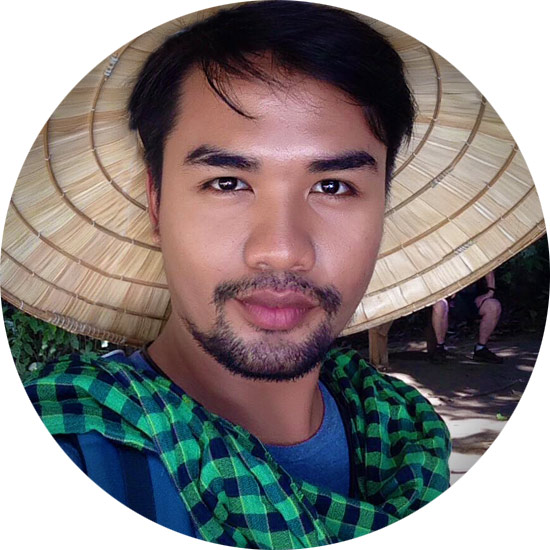 Hiring Ya turned out to be a brilliant introduction to Bangkok. I saw more in few days with him than I could have possibly seen on my own. I can't recommend him enough!
2 September, 2016
Kevin, USA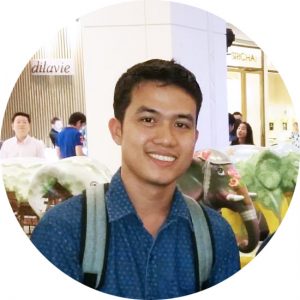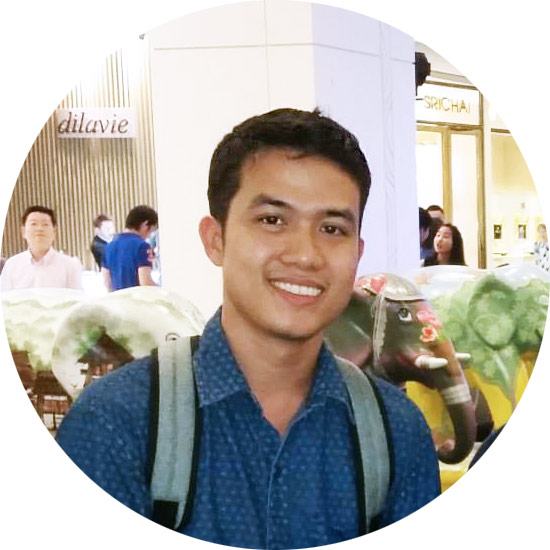 Mac was a really great guide for my Bangkok trip last week. He was very polite and respectful of my requests and seems to always have my best interests at heart.
It was a really great experience with Mac being my guide as he was able to customise the tours according to the places I would like to go to and also made good suggestions on some additional places to visit along the way. He also was able to bring to to places for good food, massage and shopping that I would have otherwise been aware if I was on my own in Bangkok.
I definitely recommend Mac as your guide when you are in Bangkok and I will definitely engage his services again for my next trip. Thanks again, Mac! 🙂
17 August, 2016
Vincent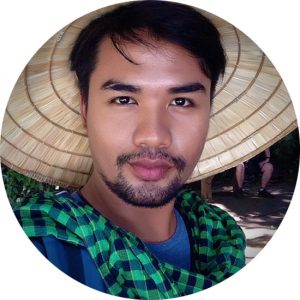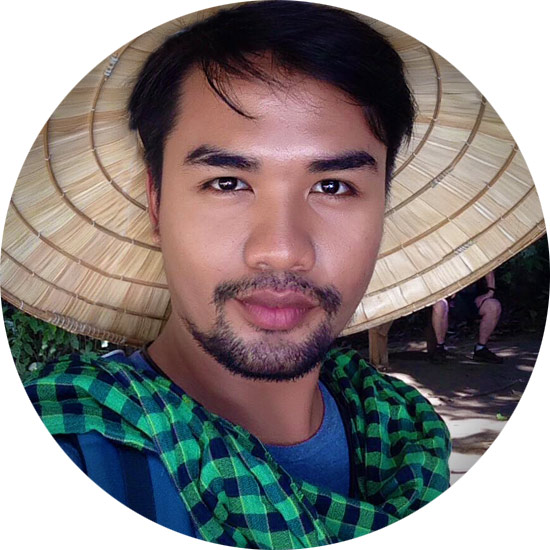 Ya is a wonderful guide with a huge amount of local and historical knowledge that he loves to share with great passion. Ya devised a personalised trip for me based on a few ideas I had for spots off the beaten track. He took me to places I wouldn't have been able to find without him such as hidden temples, the old city, an authentic Pad Thai shop with tamarind noodles and a walk along some amazing khlongs. Don't hesitate to book Ya. You'll feel like you're exploring the spectacular city of Bangkok with a friend. I'll contact you when I'm next in Bangkok Ya! Thank you again.
10 July, 2016
Tim Hilton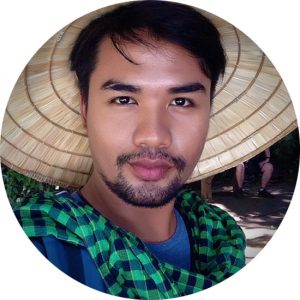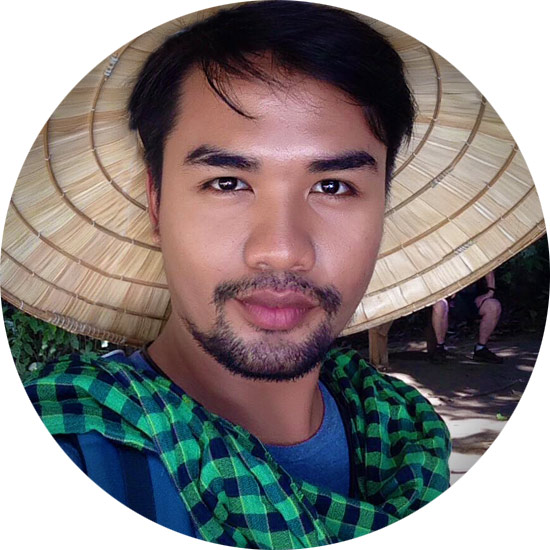 Ya has been my guide and companion for the last 4 days and I could not be more happy with his services. He is a very knowledgeable person both in history and in showing the right spots according to my wishes. He has also included me in several outings to dinners, bars and clubbing, all feeling very close to hanging out with a mate. And finally, he has always been available with quick replies whenever I have been in need of some advice. I wholeheartedly recommend Ya as a companion/guide.
18 June, 2016
Frank Saetre, Norway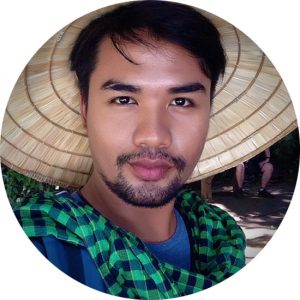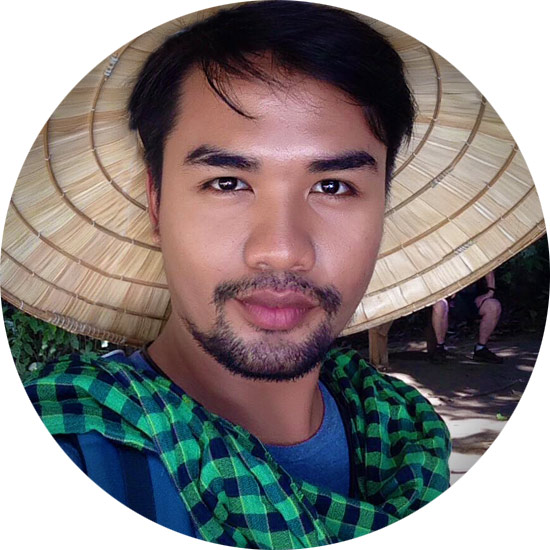 I'm about to board my plane back to SG!My experience in Bangkok was remarkable indeed. All my 5 senses were satisfied and I am excited for more (talk about emotional empact!) I am grateful for meeting new friends who are also solo travellers like me from US, Costa Rica, and London. Shoutout to Ya, who shared with me a glimpse of Thailand. Please do contact him if you plan to visit Bangkok. Having a local to show you around allows you to experience more than just going around by yourself (hassle free).While I am writing this, I am now planning to come back! But this time, i will also consider exploring the outskirts of Thailand and this is a must in my bucket list. Sawatdee Khrap Bangkok!
14 June, 2016
Bench Bacani
I LOVE Mac.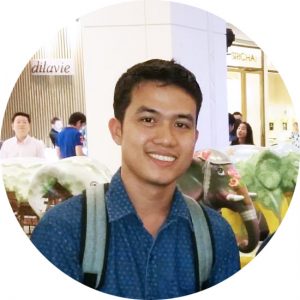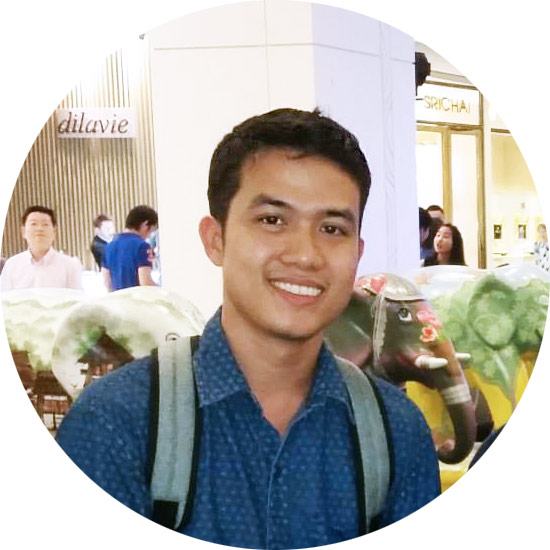 Mac was the perfect tour guide for me. I rarely start may day with a specific plan, and Mac not only rolled with the punches, but took things that he remembered from days before and incorporated them into our day when it was on the way to where we were already going. Mac has an amazing kindness and innocence that is amazing to see in this day and age. He was kind to my friends, and went out of his way to simply be a nice person. By the end of the trip I did not consider Mac my tour guide, I considered him my friend.
12 June, 2016
Michael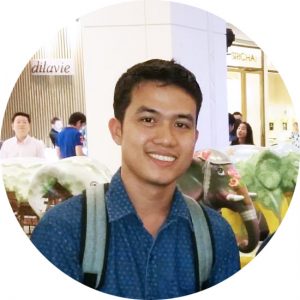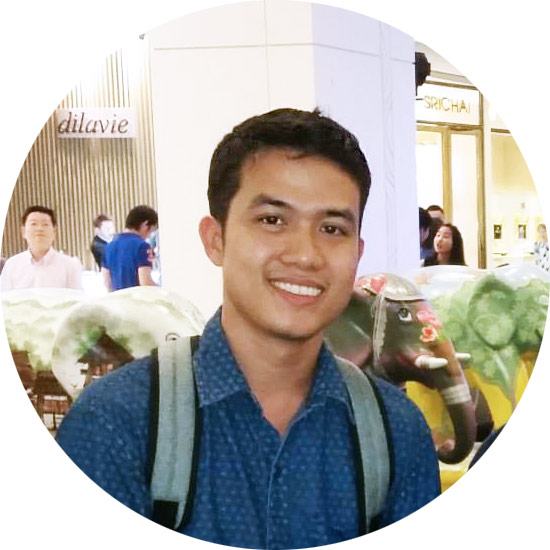 Mac was my guide in early May. Before I arrived we had worked out a plan of sights to see, then the heat wave hit. Mac was inventive in finding cooler alternatives and providing lots of details about sights. He was very attentive to his customers.
30 May, 2016
Anonimouce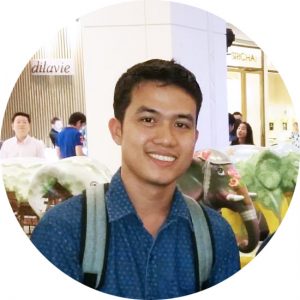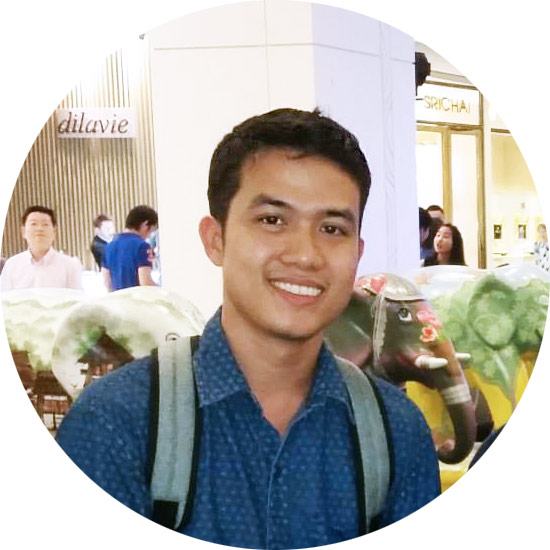 Thank you. Mac has been GREAT! Would not have ever made it here without him
27 May, 2016
Michael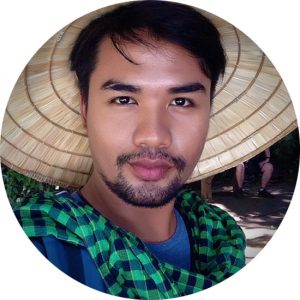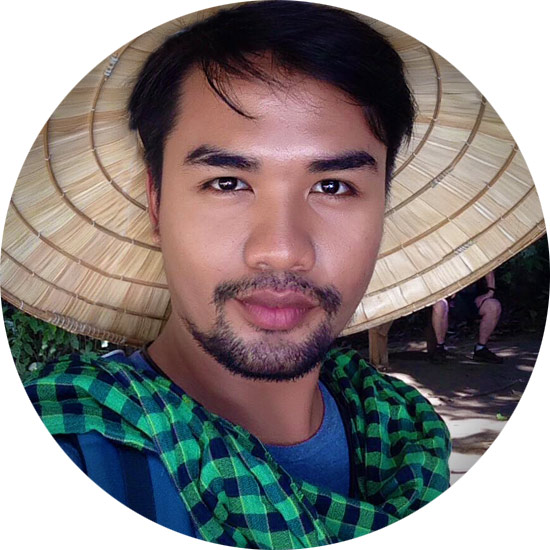 Having been guided by both Guss and Ya last November i can tell you that you will be well attended to, have great service and will get information you will not get from a bus tour.
7 March, 2016
Anonymous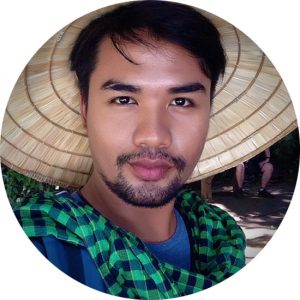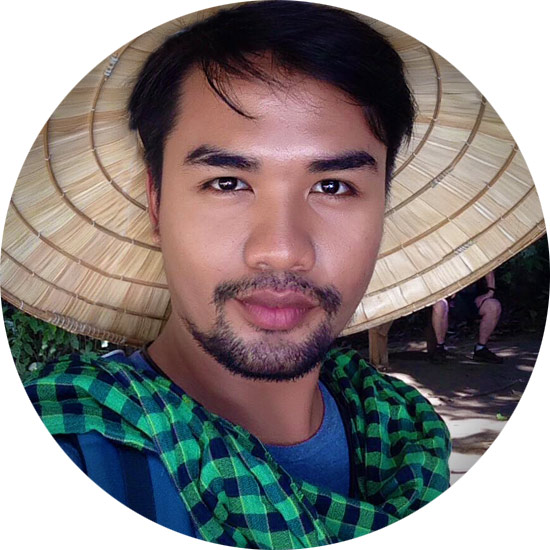 We've been under the guidance of Ya for the last few days and we've been very happy with him. He feels more like a friend now. He looks out for our best interest, he is emotionally mature and level, he covers general Thai culture as well as introduces us to the gay scene, recommends how much to tip the boys, and full of energy, but understands when we need down time. Seems to be very honest and I felt lucky to have such a helpful companion the first few days.
19 January, 2016
D.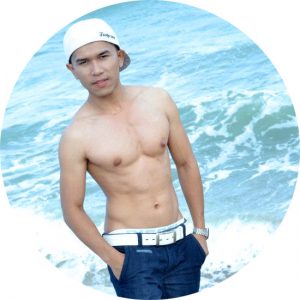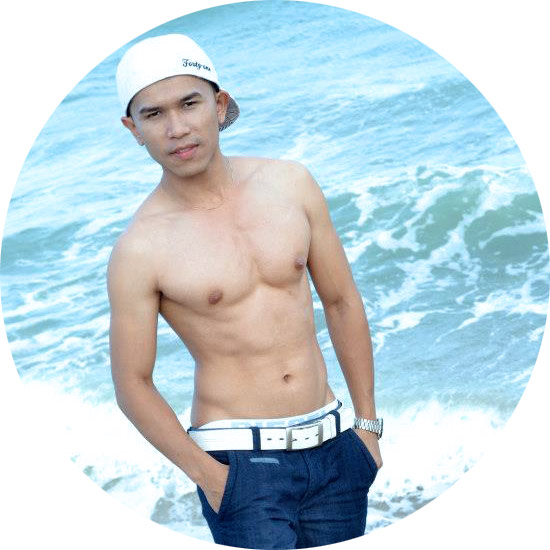 Ohh is miracle!!! I'm so happy with his guidance.
15 December, 2015
Dennis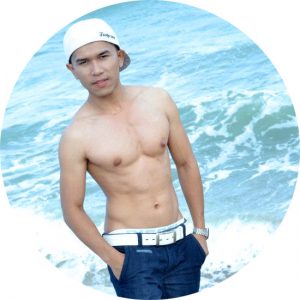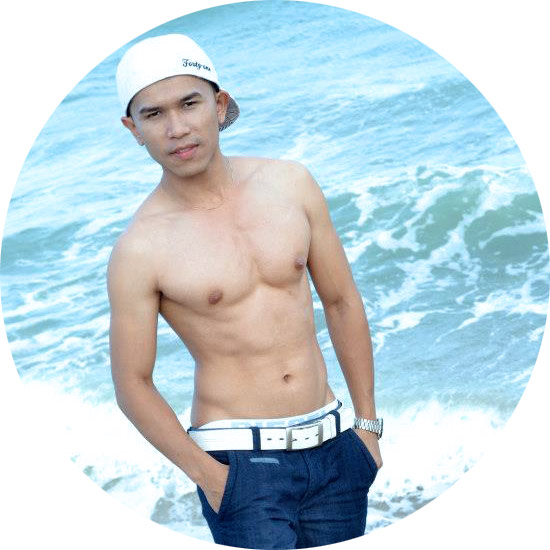 I have been in Bangkok for 5 days 3 of wich I spend with guys from this site. Everyone is cute, smart, and funny, and has rich knowledges of Thai history as well gay scene. Thank you Ya, Ohh and Samit for unforgettable time in Bangkok!!!
27 March, 2015
Thank you!
Visited Bangkok in August for the first time.. Ya was an amazing and reliable guide. Besides being a guide, he gave lots of tips about Bangkok. I would have been totally lost and confused if it was not for Ya. Thanks a million for all your assistance and going the extra mile. Would definately recommend you to anyone coming to Bangkok!!
13 September, 2013
Ricky Naiker
Ya is a perfect guide. Out trip to floating market had been taken for very well by Ya. He gave us a different kind of coice before we went for a trip. Not only that he gave us a story of Thai culture too. And he was also giving us few places that we could spend times in Bangkok. Thank you Ya.
10 March, 2013
Dewa
We would like to thank Ya for the full day excursion to Ayutthaya and his excellent knowledges and great company! For the next time we would definately ask him to be our guide again. And I will highly recommend his services for others who is looking for guide in BKK
20 February, 2013
Vitaly
I have been to BKK several times and used different guides.On my last trip I had booked a guide that seemed to be really good. How wrong was I. After a day I had to get rid of him. I then had to locate a new guide and thought that this would be impossible at such short notice. I located bkktour.info and made contact with Ya. He made himself available and came to my assistance straight away. He then went on to be my guide for the remainder of my time in BKK. Ya was the most professional and knowledgeable guide that I have ever had in BKK. His understanding of the history and culture and places in Thailand are first class. His English skills are excellent. I have booked to come back to BKK and the first thing I did was to book Ya. If you want a truly unique Thai holiday with a guide who is so trustworthy and honest and knowledgeable do not hesitate to book Ya. I consider him to be one of my best friends and could not recommend anyone better than Ya.
5 February, 2013
Bruce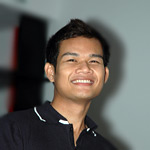 I was visiting Bangkok for the first time in December 2012. Unfortunately, I didn't have much time to see the city. Fortunately, Samit was able to serve as my guide for a day, and that made the day absolutely wonderful. He showed me the "must see" attractions, but also neighborhoods I was interested in and great views of the city from one of the many skyscrapers. It was a long day filled with a wide variety of sites and experiences — all made possible by Samit. It's hard to imagine getting around Bangkok so easily and efficiently as it was with Samit. But, even more important, Samit was delightful to spend a day with. He's a wonderful guy in every way. It was like seeing the city with a good and kind friend (who also happens to be an expert on Bangkok and Thailand). Anyone hiring Samit will have a better experience in Bangkok — and have the pleasure of being with a truly special guy. I know I'll definitely want to see Samit again when I return to Bangkok.
17 January, 2013
Kevin
I'm glad that I called Ya for my first visit to Bangkok. Ya is a trustworthy individual, an effective communicator, and an extremely knowledgeable tourguide. He did an outstanding job and accommodated all my requests, including two trips outside the city. His English language skills are excellent and his knowledge of the culture and history of Thailand shows in every aspect of the trip. Whether in the morning or at night, walking through the flower market or visiting the temples, Ya provided in great detail explanations that helped me gain a better understanding of Thai culture. Moreover, when I went by myself to Chiang Mai, Ya took the time to offer advice and get in touch to see how I was doing in that city. I recommend him wholeheartedly and without any reservation. I am confident that you will find in him the precise characteristics that you seek when selecting the best individual tour guide when visiting Bangkok and Thailand in general.
13 November, 2012
Aris
I am so happy I contacted Ya to show me Thailand. I could never have had the extrordinary vacation I had without his help, guidance, and patience. As a first time visitor to Thailand, I really needed someone to help me understand the culture, the people and the history. Ya is an exceptional and highly professional guide. He is a pleasure to be with and made my trip a real joy. I remain very grateful to him for all his help. If you are going to Thailand, call him!!
10 November, 2012
Brad
It was such an extraordinary experience! Thank you Ya for your patience and attention! It is much more useful and flexible than standard organized tours.
27 April, 2012
Michael
Had a awsome time, Bangkok by night was really pretty. A well organised tour. I would definately go again.
22 December, 2011
John62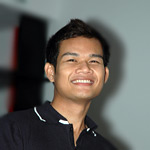 Samit's tour was very flexible and great for seeing the real Thailand. I felt less like a tourist and more like a local! The temples, river market and local food were ALL my favorite. This tour made my first trip to Thailand GREAT! Can't wait to come back. Thank you Samit and Ya!!!!
27 November, 2011
Paul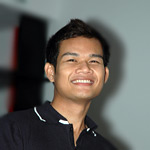 I would definitely recommend to all my friends instead of taking organized tour to get in touch with Samit and to enjoy the most of the day that beautiful Thailand can offer you. Thank you very much, Samit and a lot of success in your life!
25 October, 2011
Joe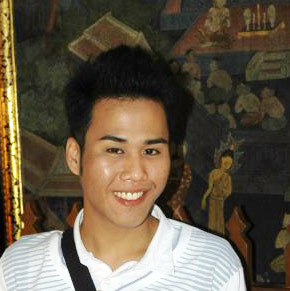 a cruise on the chao praya river was a beautiful end to an enjoyable trip to thailand…
11 September, 2011
Big Daddy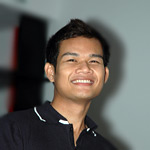 We had a fabulous time with Samit as our private tour guide for the day. Samit allowed us to customise the day just the way we wanted – his focus was on making sure we got everything we wanted and more out of the day including making sure we were not overcharged by the sometimes over zealous tuk tuk drivers. He met us promptly at our hotel, then took us to see all the major temples and highlights and even had time for a canal tour. We had a great time. Thanks Samit for a great time."
4 August, 2011
S.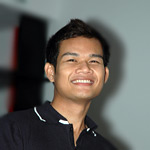 Organising a private tour guide gave me a lot of freedom to do what I wanted and Mr Samit was extremely helpful – even going out of his way to arrange evening shows and thai boxing for me, and show me good places to eat. I would highly recommend arranging it for at least part of your trip there.
2 May, 2011
Nassir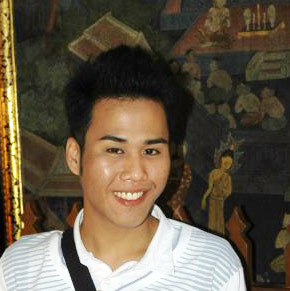 This is a great tour if you only have a short time in Bangkok. We had Mr. Likit who was very prompt for the tour, such dedication that he was at our hotel several hours beforehand. The three locations that we saw were sufficient to get an overview of the history and culture of Thailand, Likit was very knowledgeable and made the tour very interesting.
We didn't really feel we needed to see the flower markets, but was actually very interesting, and visually beautiful.
29 March, 2011
Lee and Dug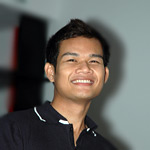 I am in the hospitality business and I can tell you first hand Samit is the ultimate "host" in Bangkok… my only regret is we did not have more time to spend with him as he is full of great information on the history and culture of Thailand and he is funny, warm and very personable!
18 December, 2010
John B.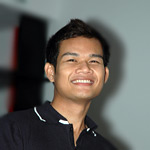 I suggest to everyone this service. Boys do their best to fulfill demands of client.
17 October, 2010
Makar, Ukraine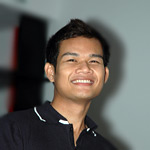 The Bangkok tour was great and it was good to see the Reclining Buddha, Grand Palace and Emerald Buddha. The next day we had a full day tour out to Ayutthaya which was great, we even had an elephant ride. It was great to see the history of the world heritage site and ruined city. Samit was a great guide, so thank you Samit for taking us and making our trip to Bangkok so memorable. Would definitely recommend Samit and his fellow guides. Thank you Samit for organising everything for us.
22 September, 2010
Marc and Sasha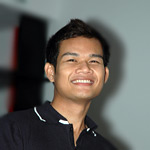 Guys! You made excellent job! My visit to BKK was smooth and funny! Kisses! Hope to see you both soon again!
29 July, 2010
Ann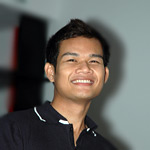 Dear Samit! I will never forget your smile 🙂 Many tnx and have a nice Thai New Year! Your M.B.
7 April, 2010
M.B.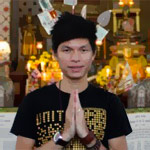 I got unbelievable experiences in Bangkok with support of those nice and extremely friendly guys! Thank you a lot!
26 December, 2009
Jin, China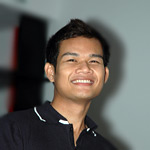 We booked the 2 days tour of Bangkok with Samit almost a month in advance. Even though not everything went as planned, Samit handled all our issues professionally and solved them out promptly. Absolutely the best pre-trip information of all tour guides we came in contact with: we got detailed time plan of our trip, reconfirmation a day before and a short intro to Thai culinary culture with tips on recommended places to eat, basing on our hotel's location (really good, tried most of them out!) and dress codes.
26 November, 2009
Max & Mikky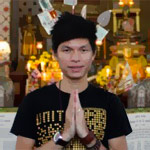 I'm very impressed about Tai's serveice and quality of tour. First of all tour starts at pointed time 🙂 It is very unknown in Asia. Second one – tour was heavy filled with info and it wasn't boreing coz Tai's stories are full of jokes. Thx Tai!
9 October, 2009
Vitas Mironikus, LT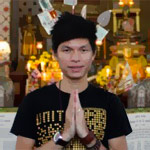 Excellent guide, excellent tour. Especially if you have limited time for Bangkok: you'll see all main city places. Thank you!
17 September, 2009
Alexander Brius, France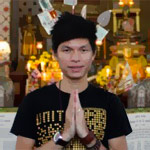 Brilliant views from river, glorious places… MUST see!
14 August, 2009
Ludmila Pak, Spain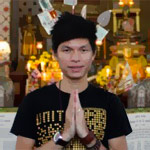 I have been to Thailand several times, toured the places on my own. Tai took me on a tour and re-discovered Thailand all over again.
4 July, 2009
Natan Morgau, Israel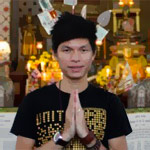 Interesting, funny, very good value for very small money. I will recommend Tai and his tours to my friends. He and his tour – both are super! I think it is best way to watch Bangkok from river at hot summer time.
8 June, 2009
Petr Reshetnikov, Russia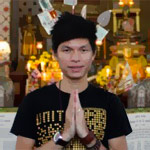 Combining an excellent knowledge of the area, a great personality and excellent english language, Mr. Tai is invaluable for a first time or repeat visitor to Thailand. He did a fabulous job, our entire visit was a wonderful experience thanks to him.
19 March, 2009
Paul Girsmit, USA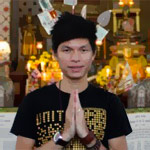 I want to thank you for organizing our sightseeing in Bangkok. It was of great value to us, to have personal guides
23 February, 2009
Ingvar, Norway